Our Story:
Your home is your sanctuary. It's the one place that reflects everything about you. It's a physical embodiment of who you are. Your sense of decor and your esthetic are front and centre on display. It's simply the best place to be. And now, the time is right to make a personal dream come true, a custom home build for you and your family. Or maybe you need a large-scale renovation in your present dwelling. Whichever scale of work you choose, the decision to collaborate with the right builder is one you shouldn't take lightly. Angelica Homes is here to take the worry and stress out of home building

Angelica Homes is a custom home building business founded in March 2001. The President and Owner, Vince DiPietro, has over 30 years of experience in the custom build industry. His first opportunity in construction took place while attending university, where he worked as a site supervisor, and his passion carried over post-graduation. DiPietro's initial experience was in building government housing, high-rises, and commercial buildings with construction firm Spallacci Group. With a good deal of experience now under his belt, Vince went on to work for Landmart Homes, where he gained valuable first-hand training and expertise in custom home building.

Vince DiPietro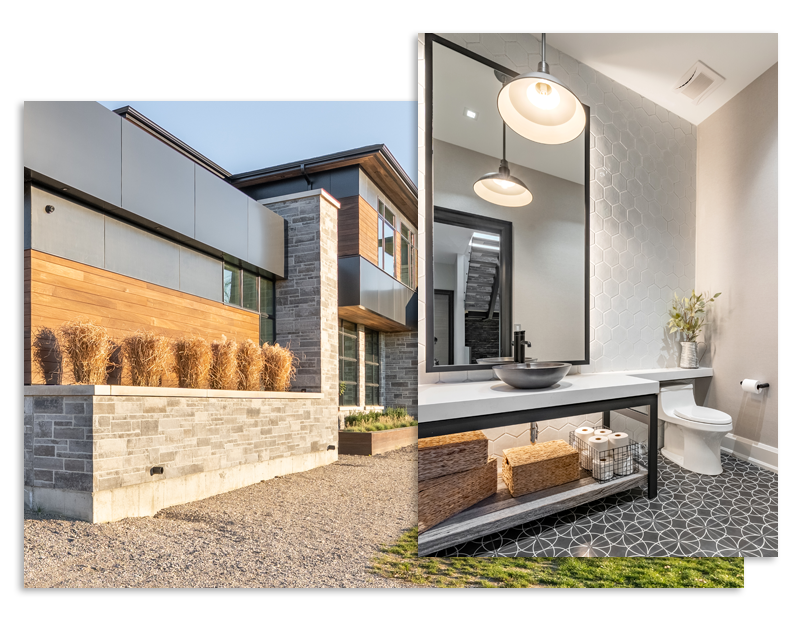 Our Core Goals:
Innovation is key, and the creative minds behind our team are rooted in home building knowledge. Angelica Homes is passionate about working with you and bringing your vision to life. Our attention to detail defines us. From digging the first hole to hanging your favorite family picture, we strive for customer satisfaction.

Dedicated and committed, Angelica Homes will be with you every step of the way. We look forward to servicing the Golden Horseshoe area with quality workmanship and customer service. It would be an honour to build your home.
LET US BUILD YOUR NEXT HOME